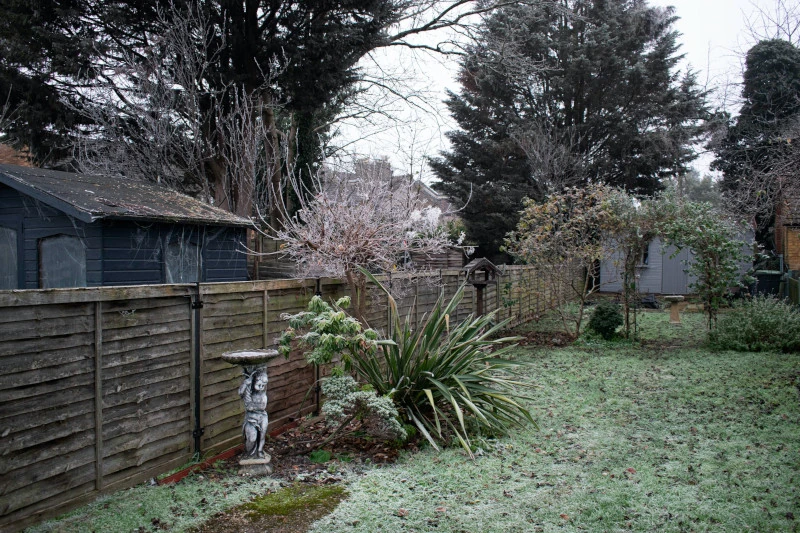 The UK has seen quite a rush of snow in recent days and while it can cause disruption, there's no question it's beautiful to look at and makes a nice change of scenery. But where does that leave your garden? Could snow over a short period do any long-term damage, or is it relatively harmless? Well, the answer to that differs, and hopefully some concerns you might have can be addressed here.
Believe it or not, snow can actually help protect lawns and other various plants from powerful winds and freezing weather by providing a layer of insulation if it's heavy enough. So, while most plants will be okay under some snow, there are some in which it cause damage, primarily these are things like evergreens and box shrubs and hedges and topiary, as quite a lot of snow can rest on them and if it gets too heavy it can potentially cause branches to snap and give way. When it comes to trees, it might be wise pre-winter to cut some branches at an angle or a pointed form so any snow resting on top will be limited. However, all of these issues can be easily addressed if you keep an eye on your plants and use a pole or a broom head to gently shake your plants and remove all of the heavy snow.
Lawns should fare well under snow but the only thing you should be careful of is how it can cause damage if you walk on it when it's brittle due to the freezing weather. No doubt you will see patches of grass out in public that have been ruined and become muddy due to a lot of people walking/sledging on it during the weather, so when it comes to your own lawns, try and stay off them as much as possible until the weather gets a bit brighter.
Greenhouses are most likely to be just fine during snowy weather as well. Heated greenhouses will of course melt any snow that lands on top. For unheated greenhouses, most things won't be growing just yet anyway so a reduction in light shouldn't cause too much of a concern, but it might be best if you're worried to just wipe some snow from the roof when you can get outside.
If you would like to do something to help wildlife during this time then perhaps consider putting some bird food outside to help the local wildlife. Birds need to store up a lot of fat over the winter season and they especially struggle to find food in the snow. It's worth noting too that while some birds might seem well-fed, it could just be their feathers trying to keep them warm. No doubt they would very much appreciate and benefit from any feed you might be able to put out for them.
Enjoy the snow, everyone! Spring isn't too far away!